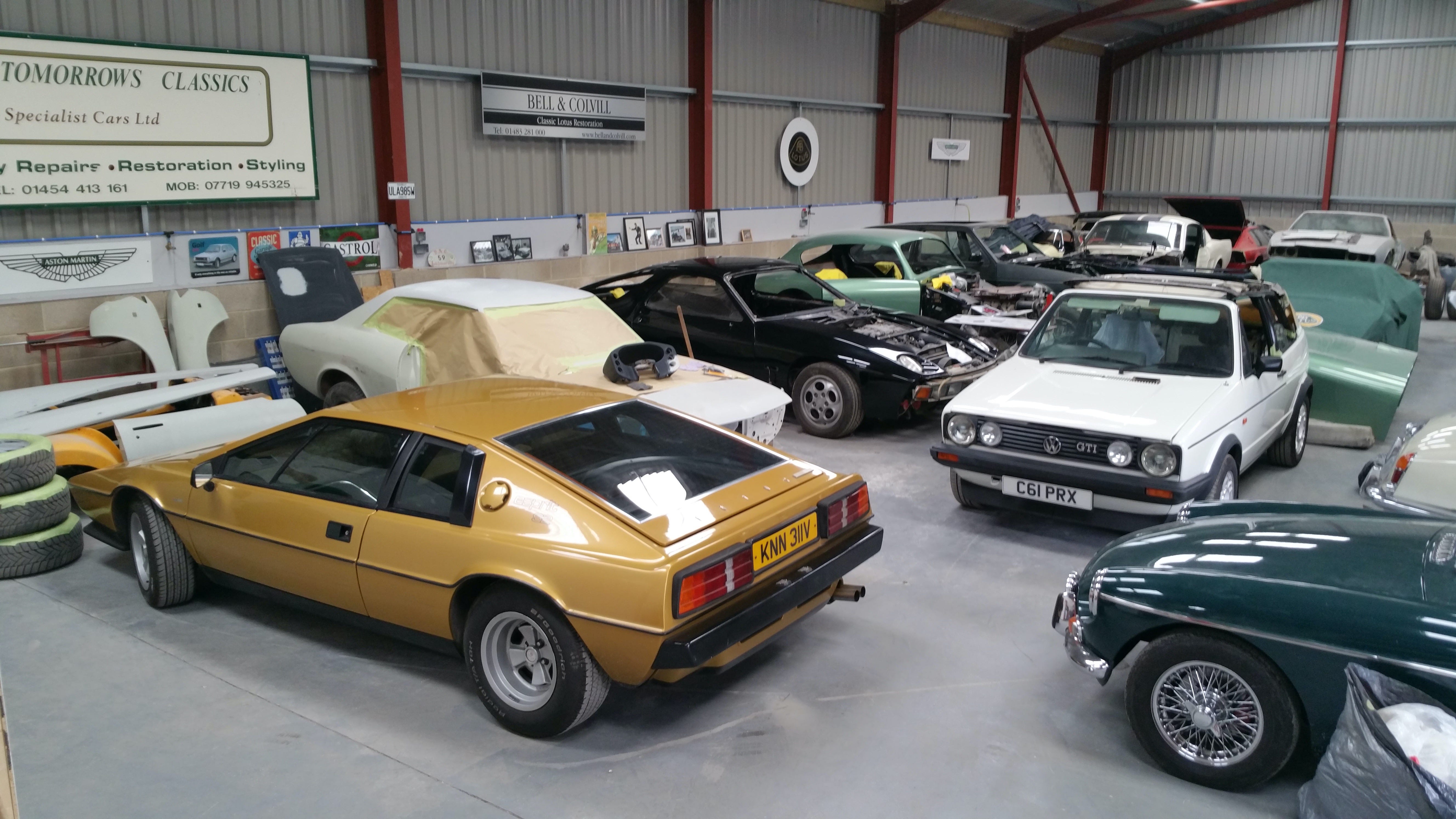 Driving Tomorrow's Classics, Today
There's more to a truly great car than stunning lines and clever engineering. It has to be robust, reliable and affordable.

As a family run business, we at Tomorrow's Classics live and breathe cars of all era's, from classic to modern.

With our 30 years experience, we have built a reputation for friendly, professional, and transparent service that reflects our love of all things auto.

So whether it's a mechanical inspection for your daily driver, or a deep restmod of your pride and joy, you'll find us at Tomorrow's Classics only too happy to meet all your needs.
We are a family owned and run, West Country based auto repair and bodyshop that specialises in keeping interesting and unique vehicles where they should be - on the road.

Be they modern, or classic, our wealth of experience and innovative knowhow can put you behind the wheel of your dream car.

Our 30 years in the business, established network of partners and suppliers, and strong relationships with industry leaders, means that you're in safe hands.
Just some of the areas that we - with our partners - specialise in, are:


Fibreglass bodywork repair.
Fabricating bespoke parts.
Full body preparation and paint work.
Ceramic protective coatings.
Insurance company accident repair work.
Bespoke interiors and retrims.
Innovative solutions and creative problem solving.
Bespoke wheels.
Anti-corrosion treatments.
Powdercoating and chassis restoration.
Suspension setup.
Air conditioning installation.
Full engine rebuilds, including fuel injection conversion.
Cooling system upgrades.
Brake upgrades.
Auto-electrical, including security systems.
Gearbox and linkages overhaul.
MOT's.
Relationships matter. They indicate a stable business, a strong order book and a high quality, professional approach.

That's why we're proud of our long association with Bell and Colvill - the oldest Lotus dealership in the UK.

We work exclusively with Bell and Colvill to restore their range of classic Lotus, which has helped to give us an unrivalled reputation for restoring models such as the Esprit and Europa.



So, whilst we may specialise in, and have an enviable reputation for, restoring classic cars - such as Aston Martin and Lotus - we are also happy to carry out:


Inspections.
Servicing.
Accident repair.
Resprays.
Brakes, tyres, exhaust replacements.

As well as:


Full nut and bolt restorations.
Bespoke modifications and modernisations.

On any car, from any era, including modern daily drivers.
For the latest news and live updates from Tomorrow's Classics, visit our Facebook page, by clicking on the button.
Restoration of an Aston Martin DB2/4
"Tomorrow's Classics are really thorough: they don't give up; they don't cut corners. I have had cars restored by other reputable firms but none were as good as these guys. I am always delighted with their excellent work and professional attitude. Which is why I chose them for my complete nut and bolt restoration of the DB 2/4 – and look at the result. Wonderful!"
Jonathan Bird
Restoration of a Jaguar XK 150 S FHC
"Thank you for doing what I consider to be a really fantastic job on my Jaguar. The price was more than fair for all the work you put in, and it was pleasure to entrust you with my pride and joy. I have no hesitation in recommending your skills to other Classic car owners, and I look forward to using your skills again."
Richard Tyzack
Restoration / modification of a Lotus Esprit S2
"I couldn't recommend Nick and the team at Tomorrow's Classics highly enough. They 'body-off' restored and then modernised my '79 Champagne Gold Esprit to make it a daily driver, and nothing was too much trouble. And, the on-going support is simply second to none. They nailed it!"
Mark Suddaby
Tomorrow's Classics | +44 7719 945325 | Gloucester
www.tomorrows-classics.org